Outreach Services
Resources for meeting the library and information needs of underserved groups and people with special needs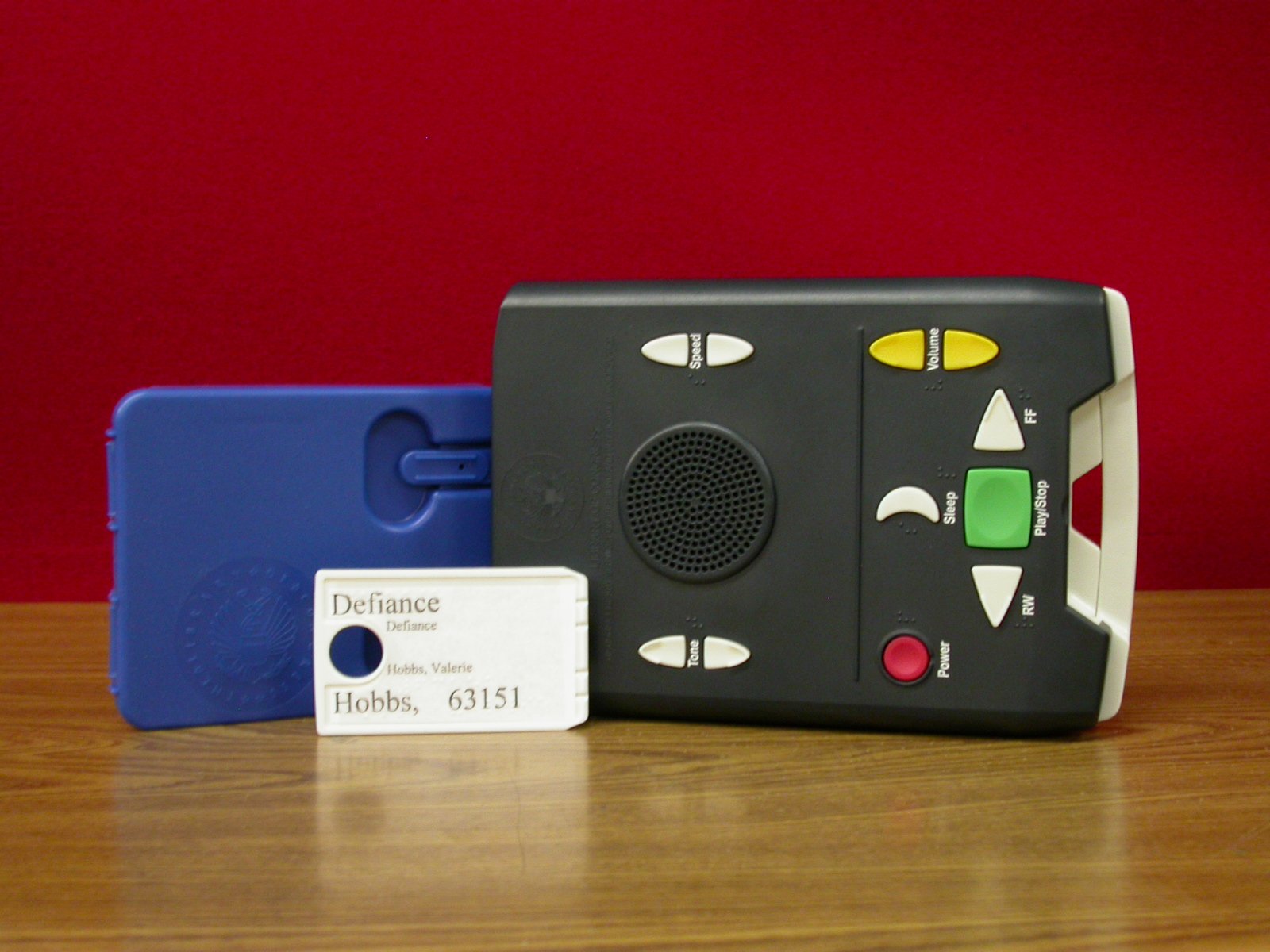 People who cannot easily use printed materials can receive free audiobooks by mail or download through the NYS Library.
Application for Adults


Application for Children/Teens


Eligibility Requirements
BARD (Braille and Audio Reading Download)
Victor Reader Streams – TBBL provides a free player to each patron (pictured), but many patrons also prefer to purchase a third-party alternative. The Victor Reader Stream is a popular option due to its small size. The National Library Service also provides a descriptive list of all compatible commercial audiobook players.
TBBL Contact Information: 1-800-342-3688 or tbbl@mail.nysed.gov. The phone line is staffed M-F between 9am-2pm and 2pm-4:30pm, or you can leave a message anytime with your question/request and they will call you back.
Available TBBL Services from FLLS: As a sublending agency, FLLS provides applications, local exchanges for nonworking machines, and informational outreach in our service area (please note we do not provide books in this format directly; they are mailed directly to qualifying individuals). Contact us at 607-273-4074 x 228.
This guide includes information about accessible reading formats at your local library, signing up with other special-need lending libraries, local disability resources, and a collection of disability-related links.
Search for jobs online, get help with your resume, plan your career, and find local assistance resources. This guide is tailored for residents of Cayuga, Cortland, Seneca, Tioga and Tompkins Counties.
Find materials and resources for people of all ages who need help with reading, writing, or speaking English and/or basic computer literacy.
Reentry Guide for People Returning from Jail or Prison
Our bilingual reentry guide lists community resources for people returning from prison or jail to our service area.
Finding Your Way: A Reentry Guide for People Returning from Prison or Jail to Cayuga, Cortland, Seneca, Tioga and Tompkins Counties in NYS


List of similar publications in NYS outside our service area

Programming Materials for Older Adults
Our collection includes several games and group activity resources for older adults. They are perfect for reminiscing, sparking conversations and exercising minds. Reserve them through our catalog by searching for the "Senior Programming" series.
Outreach News Newsletter
Our quarterly newsletter allows you to keep up with our latest news and updates.If you'd like to be added to the mailing list, please contact us at 607-273-4074 x 228.
Outreach Newsletter Spring 2013

Annual Outreach Award
This award is awarded each year to a local library in recognition of outstanding service to underserved groups and people with special needs. Anyone affiliated with a member library is eligible to submit a nomination, including staff, patrons, volunteers, and trustees. Self nominations are encouraged! For more information, please contact us at 607-273-4074 x 228.
Coordinated Outreach Services Advisory Council (COSAC)
COSAC advises FLLS's Outreach Department, assists in the evaluations of its coordinated outreach activities, and works to promote collaborative efforts and partnerships. The Council is comprised of a mix of library directors and representatives from local human service agencies and institutions who serve our targeted outreach populations.
COSAC Members: