Learn Auto and Home Repair with our DIY Databases
Our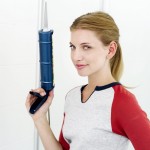 Do-It Yourself Databases can help you repair your car or home anytime – day or night!
Auto Repair Reference Center provides information on most major manufacturers of domestic and imported vehicles, with repair information for most vintage makes starting as far back as 1945. The step-by-step procedures are written specifically for the Do-It-Yourselfer, but comprehensive enough for professional technicians. The database includes repair procedures, service bulletins and recalls, wiring diagrams, and a calculator to estimate repair costs at a service station.
Home Improvement Reference Center provides assistance with popular repair projects for your home and garden including maintenance, remodeling, electrical work, plumbing, wood projects, outdoor improvements, and decorating. The database contains 24 full-text reference books, more than 10,000 images, and videos.
Both databases can be accessed from home with a valid library card at www.flls.org by selecting "databases" from the menubar.