Outreach with Mobile Gaming Workshop Followup and Resources
Thank you to all that attended our Outreach with Mobile Gaming Workshop on September 17, 2015. We hope you are getting some great statistics from StreetPassing your patrons!
PowerPoint Presentation

StreetPass Resources: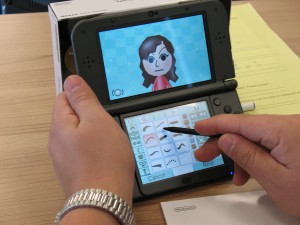 Photos from the training are on our Facebook Page.
Remember, Amanda has the 3DS and 2DS Bundle to reserve so you can familiarize yourself with these interactive programming devices! Please email her at aschiavulli@flls.org with any questions!
Nintendo, Nintendo 3DS, Nintendo DS and StreetPass are copyright and/or registered trademarks of Nintendo Co., Ltd. and/or its affiliate divisions.
This program was made possible through funds from the 2013-2016 New York State Family Literacy Grant.