Are You Ready for the Next Overdrive Big Library Read?

Mark your calendars for the next FREE downloadable ebook and audiobook in the book group that spans the country: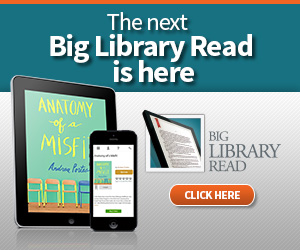 What is Big Library Read?
This will be OverDrive's fifth time hosting Big Library Read: a worldwide digital version of a local book club, and an opportunity for your library to generate more interest in your digital collection beyond the bestsellers. Hundreds of libraries have already enjoyed great success engaging thousands of new and current users with Big Library Read. This time, we're taking engagement a step further by allowing your users to be among the first to read a title just released on September 2. Borrow it today!