Recommended Computer Peripherals
The following equipment is recommended by the Computer Network Services Department and includes network laser printers, receipt printers and barcode scanners. All of the equipment can be purchased through the CNS Department. The pricing listed is MSRP but sales and discounts for educational and government agencies can lower the pricing, as well as sometimes including free shipping.
Printers
Network Printers
There are three laser printers that we recommend for network access by both staff and patrons. For instances where a higher end printer is required, especially when looking to replace public copiers, it may be more cost effective to purchase or lease a network copier such as a Canon or Ricoh. In that case, contact the CNS Department and we can make a recommendation.
HP M402dn Black & White: Up to 40 pages per minute (ppm), 80,000 pages monthly, 250 sheet paper tray, automatic duplex, NO wireless: $299
HP M452dn Color: Up to 28 ppm, 50,000 pagers monthly, 250 sheet paper tray (optional 550 sheet tray), automatic duplex, NO wireless: $449
HP M477fdn Multifuntion Color: Up to 28 ppm, 50,000 pagers monthly, 250 sheet paper tray (optional 550 sheet tray), automatic duplex, NO wireless: $579
Receipt Printer & Paper
The CNS Department recommends the Star Micronics TSP143IIIU thermal receipt printer. This printer is more versatile than the Ithaca printers currently in use as it allows additional printing options and is compatible with Polaris Remote Desktop and Polaris LEAP. The Star Micronics printer has an MSRP of around $200 but our vendors usually have it priced below that amount.
FLLS carries receipt printer paper by the case. As of January 2018, all receipt paper is a Phenol free thermal paper. A case of 50 rolls of paper is $75 and can be ordered from the CNS department and sent via delivery.
Scanners
Three scanners are recommended, a standard USB scanner, a USB 2D scanner for scanning NYS licenses during patron registration, and a wireless scanner. The wireless scanner can be used with any computer that has a Bluetooth receiver but is geared towards tablets, laptops, and other mobile devices. USB scanners can be used with any device that has a USB port, including some tablets.
Honeywell Hyperion 1300G USB: $135
Socket Mobile SocketScan S700 wireless: $200
Datalogic QD2430-BKK1S 2D Scanner USB: $170
Computers that do not include a Bluetooth receiver can have one added via a Bluetooth USB adapter. Bluetooth adapters range in price from $10 – $20 depending on brand. The Dell OptiPlex desktop computers currently do not offer an option for a built-in Bluetooth receiver but the All-in-One and laptop models do offer the option. The CNS Department has ordered Bluetooth as a standard option on laptops purchased in the bulk buy program.
The Bluetooth receiver on Dell All-in-One computers is a $16 option which is similar to the average price of a third party USB Bluetooth adapter.
Stands for the Honeywell 1300g scanner are available for approximately $20. The stands have a flexible neck and can be used with the scanner in presentation mode to allow hands-free scanning.
Miscellaneous
Keyboards
Kensington offers a washable keyboard for approximately $34 each. The keyboard, but not the cable, can be fully submerged in water if needed to clean it. It can be wiped down with sanitizing wipes or sprayed with a liquid cleaner and wiped down.
Kensington Antimicrobial Washable-Keyboard K64406US: $33.74
Wireless Network Adapters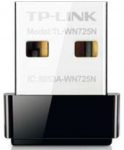 USB wireless adapters can be added to any Windows device with a USB port, including All-in-One, desktop and laptop computers. Prices vary but are approximately $20.
TP-LINK TL-WN725N 150Mbps Wireless-N Nano USB Adapter: $14.28
Notes
Pricing: All prices are estimated based on manufacturer MSRP and do not include shipping charges which may apply. The CNS Department always shops for the best price on equipment before purchasing and will sometimes send email announcements when vendors offer special discounts. Pricing can change frequently so always check with the CNS Department when budgeting for a new device.
Availability: All models listed are current as of the last update date. Printers, especially, change model numbers frequently and the equipment listed may be replaced by the manufacturer with a new model at any time. Check with the CNS Department for the latest pricing and model information.
Last Updated: 5/30/2018