How can I find out when notices are sent?
Dealing with a difficult patron who says they were never notified of their overdue book? Here's how you can find out not only if they were notified but how and when they were notified.
If you are trying to determine when a patron received an overdue notice, but when you go into the General Tab and only see the Bill notice, double click to bring up the full notice timeline.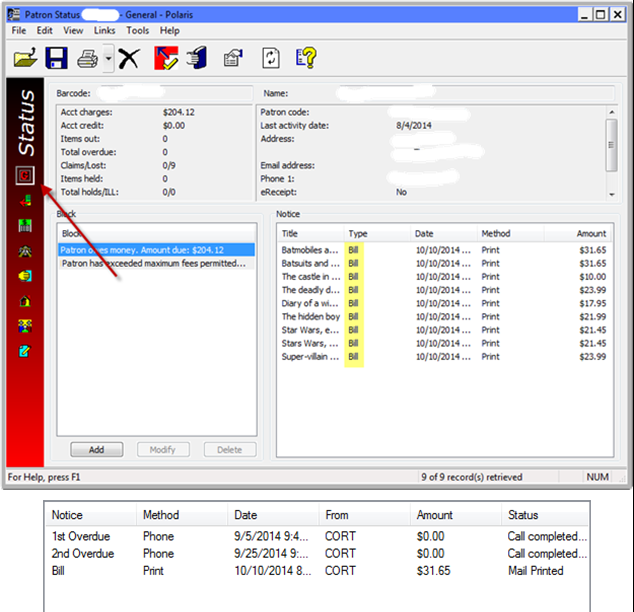 You will see the method for which the notice was sent, as well as the date that it went out.
This is a way for you to have evidence that a patron was notified for an overdue, or correct an error that may have occurred with a wrong phone number or other hiccup