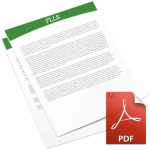 2023 Bulk Computer Purchase
For the 2023 Bulk Buy we've priced out three computer models, two All-in-One desktops and a Latitude laptop.
We recommend doing an inventory of your current computers to see what age they are and if over 5 years old, or turning 5 this year, they'd be eligible for replacement as they will be out of warranty. An easy way to check the age of your computer is to look for the Dell Service Tag which which is a 7 character alphanumeric code. On most All-in-One computers it will be on the back, left side on a white sticker with black writing or black sticker with white writing. There are two model years, including 2021, where the Service Tag is on the bottom of the front bezel, so if you don't see it on the back, look under the front edge. Service Tags are located on the bottom of Laptops and on the top, front edge of tower computers. Visit https://www.dell.com/support and enter the seven character Service Tag to see when the warranty expires.
Keep in mind that Windows 7 is no longer supported and if you still have computers in your library with that operating system, they should be replaced or taken out of service.
We're still offering to order washable keyboards for both staff and public computers. If you would like to order a washable keyboard, please contact the CNS department.
We have one model of desktop computer on this year's order form, a Dell OptiPlex 7410 All-in-One (AiO), but there are two configuration options, with a touchscreen monitor and the standard, non-touch. The computer is comparable to previous purchases and includes built-in wireless networking, webcam and mic, and a 23.8-inch screen. The price is $847.50 for the non-touch model and $917.50 with a touchscreen. Both AiO configurations saw a small price decrease from 2022, the non-touch is $1.08 less and the touchscreen model is $19.08 less.
We have one laptop model this year, a traditional, non-touch 14″ Latitude 3440 priced at $796.50 with a 4 year warranty. The price is a $29.77 increase over 2022. The Latitude laptop has 3 USB 3.0 ports and 1 USB C port along with ethernet, HDMI out, and headphone jacks and includes a webcam with mic.
Neither of the All-in-One models or the laptop include a CD/DVD drive. If you need a drive, we recommend buying a 3rd party external drive. If your library has a need for a DVD drive to go with one or more computers, we will work with you to find a suitable option and purchase it on your behalf or provide links if you prefer to purchase it yourself from Amazon or another retailer you do business with.
We recommend Chromebox devices as PowerPAC and LibData reservation stations. We're offering the same models as 2022, Acer Chromebox CXI4 with a Chrome OS update lifespan of June 2028 and an Acer Chromebook CB315-4HT with an OS lifespan of 2030. Pricing for the Chromebox is $278.57 (savings of $1.51 over 2022) and the Chromebook is $322.58 (increase of $5.07). There is an additional charge for the Chrome OS licensing. Unlike Dell computers, we will order Chrome devices at any time so while they're on the order form they are ordered separately from the Dell equipment. We're offing the Chromebox devices because they're much more cost effective in PowerPAC and LibData reservation situations where they have less usage. They're easy to configure to only access the catalog or LibData Control Center and they do not require a license for Public Web Browser, which is used on Windows computers for the same job. As a reminder, we no longer roll down existing computer equipment to become PowerPAC or LibData reservation computers and recommend the Chrome devices.
All of the computers will come with Microsoft Windows 11 operating system. If you're replacing computers, licenses for software such as Microsoft Office and Deep Freeze (for public Internet stations) can be transferred to the new equipment. If you're adding to your count of computers, new licenses may need to be purchased. Software licensing costs will be billed separately from the computer equipment but they are listed on the order form. New licenses for Faronics Deep Freeze security software have an approximate price of $54 per computer. Pricing for Faronics Deep Freeze will be published once the total number of public computers being ordered is finalized.
If you are replacing circulation or tech services computers that currently have an Ithaca iTherm 610 or 280 receipt printer, you'll need to replace the printer. If you need a replacement receipt printer, please email the CNS department or make a note on the order form. We'll also be canvasing for receipt printer information when we ask for details about the roles your new computers will have. The current receipt printer we're purchasing is a Star Micronics TSP 143IIIU with a retail price of approximately $200.00.
The full configurations for all of the computer systems can be found below and on the order form. If you have any questions on what is included with each computer, please let the CNS Department know before submitting your order.
Because delivery is not currently running normally, we're not requiring you to return a signed order form. If you can print the order form, sign it, and return it by email, please do so. If not, please just send an email, by the director, with a count of the computers you want. No physical signature is required as long as the email is coming from the director's email. If you do choose to send in a signed hard copy, please mark it to the attention of the Eric in the CNS Department.
Notes about the Order Form
Microsoft Office:
With Office 2013 reaching its end of life in 2023 we will no longer be installing it on new computers. The currently supported versions of Office are 2016, 2019, and 2021. If you're replacing a computer with one of those versions, the license will transfer to the new computer. If you don't have current licenses for 2016 or newer to cover your new computers, please contact the CNS department for your options for productivity software.
When we begin staging your new computers we'll reach out so that you can provide us with license keys and install information.
Faronics Deep Freeze:
If you are purchasing staff computers, please leave this line on the order form blank. If the Windows computers will be used for public Internet access they need to have the Faronics security software package installed. If you are replacing public Internet computers that have Windows 8.1 or later, the computer should have Deep Freeze installed. As with Office, the Deep Freeze license can be moved to the new computer. PowerPAC computers with Windows 8.1 or newer, or are being replaced by a Chrome device, no longer need Deep Freeze security. There is a $54 (estimated) charge for EACH public Internet computer needing a new license of Faronics Deep Freeze. The bill for Faronics will be separate from the bill for the computers.
Symantec:
Symantec Endpoint is no longer being installed on new Windows computers. If you have existing Windows computers with Symantec installed you should uninstall it.
Printers:
We did not include printers on the order form but do have recommendations for both Black and White only and Color printers.
Ithaca iTherm 610 and 280 receipt printers are no longer compatible with the new computers. If you're replacing circulation or tech services computers that currently have an Ithaca printer, that will need to be replaced. The current receipt printer model we're recommending is a Star Micronics TSP 143IIIU for approximately $200.00.
If you would like to purchase a new network printer, or need to replace an older receipt printer, please contact the CNS Department.
Deadlines:
We will take orders until Friday, May 26, 2023 12:00PM. If you do not submit an order by then, we will assume that your library is not interested in participating in the 2023 Bulk Buy. It also means that, unless there is an emergency where a circulation computer needs to be replaced, all other orders for computers will be on hold until further notice.
Payments will be submitted as payable to FLLS. We'll contact each library individually with the final amount due and payment instructions. In previous years we required payment to be submitted prior to the Dell order being placed, that is no longer required.
We will provide each library with a total cost for the computer(s) as soon as the order form is received. Please, DO NOT send a check prior to receiving a final order total and payment instructions. In 2023 we will not require that payment be submitted prior to the order being submitted for Dell equipment. This is current for 2023 due to changes to deliveries.
Orders for Chrome devices will be placed separately as they aren't Dell equipment. You'll receive a separate email with the total for your Chrome equipment and licensing.
Final Thoughts:
If you have any questions on the computers or the software, please email or call.
One of the main goals behind doing a bulk purchase is to streamline the ordering, staging, and delivery process. We pick computer configurations that we feel meet the needs for both staff and public use while balancing price with technology that should last at least five years in operation. If you have specific requirements for a computer, and don't feel that these options fit, we would need to handle that on an individual basis. If you need something specific, it would also mean we would order your computer separately from the Bulk Buy computers and, in fairness to the participating libraries, wait until after that purchase is complete.
Again, please contact the CNS Department if you have any questions. It's easier to answer them now than after you submit your form. Also, please, DO NOT submit payment until you are contacted with a final price and billing information.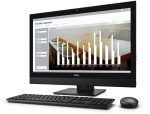 Computer Configurations:
OptiPlex 7410 All-in-One
Note: Both 7410 computers contain the same hardware with the exception of the touchscreen. Pricing on the order form reflects the price difference.
| | |
| --- | --- |
| OptiPlex 7410 All-In-One Desktop | Intel Core i5-13500T (4.6GHz) |
| Operating System: | Windows® 11 Professional (64-bit) |
| Memory: | 8GB DDR4 |
| Video Cards: | Intel Integrated Graphics |
| Keyboard: | Dell KB216 Wired Multi-Media |
| Mouse: | Dell MS116 |
| Hard Drive: | 256GB Solid State |
| Removable Media Options: | None |
| Audio Solutions: | Integrated |
| Speakers: | Integrated internal |
| Monitor: | 23.8" non-touch or touch widescreen w/ Camera |
| Network Solution: | Realtek 802.11ax Wireless w/ Bluetooth |
| Hardware Support Services: | 5 Year Warranty |
Latitude 3440 Laptop
| | |
| --- | --- |
| Latitude 3440 | Intel Core i5-1335U 4.6GHz |
| Operating System: | Windows® 11 Professional 64-bit |
| Memory: | 8GB, DDR4 |
| Video Cards: | Intel Iris Xe graphics |
| Keyboard: | Built-in |
| Mouse: | None |
| Hard Drive: | 256GB Solid State Drive |
| Removable Media Options: | None |
| Audio Solutions: | Integrated |
| Speakers: | Internal |
| Monitor: | 14" FHD (1920x1080) Non-Touch, Camera & Mic |
| Network Solution: | Intel Dual Band Wi-Fi w/ Bluetooth 5.2 |
| Hardware Support Services: | 4 Year Basic Hardware Warranty |
| Battery | 3-cell (54Wh) Lithium Ion Battery |
| Webcam | Webcam & Noise Cancelling Digital Array Mic |
| Ports | 3x USB-3, 1x USB-C, Ethernet, HDMI, Headphone |
| Bluetooth | Yes |