Yoga Storytime Training Followup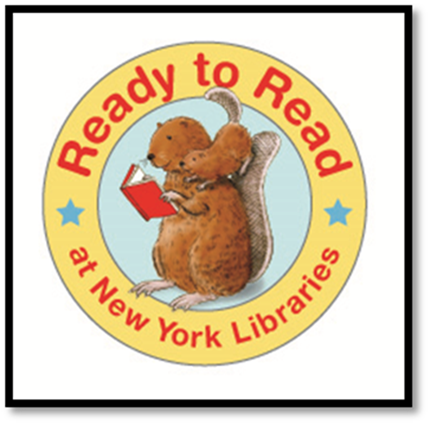 On Thursday, June 22, 2017, youth Yoga Instructor, Diane Hamilton, provided an introduction to teaching yoga, breath and mindfulness to children and their families. This workshop was part of the Strengthening Young Families through Early Literacy Practices Training Component of the Ready to Read at New York State Libraries Early Literacy training initiative.
Photos from the event can be found on our Facebook Page.
Throughout the training, Diane reminded participants that facilitating this training can be as easy or complex as you would like. Diane provided the following handouts and guides for activities and further reading.
Based on her recommendations, we have ordered supplies for a Yoga Storytime Box for member libraries to use to facilitate their storytimes. This kit is available by searching Polaris under the title "Yoga Storytime Box" and placing a request.
Resources:
About the Presenter:
Diane Hamilton has been teaching yoga to children since 2003 and training adults since 2014. From babies to high school, Indiana to India, Diane has taught thousands of classes in hundreds of classroom and community locations, working with children and families both individually and in groups. Diane has trained with Yoga Center for Columbia, Tai Sophia Institute, Sanskrit Institute, Radiant Child, YoKid, Yoga4Classrooms and Go Grounded. Diane's work with children encourages consciousness and connection with self, society and nature. Diane's work with families develops awareness of individual power and purpose, as well as compassion and support in the expression of truest and highest selves, when living in close proximity with other humans. In the corporate world, Diane trains adults in mindful, inclusive and collaborative culture focused on development of inner potential, awareness of bias and the use of non-violent communication.
As a lover of academics with an ADHD diagnosis, Diane is especially passionate about creating motion and music-based curriculums for the early childhood and elementary years, engaging active children, teaching tools for focus, and reducing anxiety around literacy and exams. As a life-long athlete, Diane is passionate about establishing non-competitive options for physical activity at all ages. As a social justice activist, Diane prioritizes connecting beyond culturally created disproportions, disadvantages and discrepancies. Finally, as a cancer survivor and sister of a suicide-attempt survivor, Diane is passionate about the mind-body-spirit connection provided through yoga practice, and intimately aware of the importance of providing these foundational tools to vulnerable children