Training Follow-up Every Child Ready to Read 2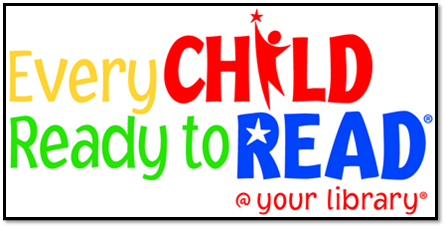 On November 4, 2015, Early Literacy Trainer, Elaine Meyers taught participants the skills to:
Understand the library's role in preparing children for school. 
Adapt ECRR2 to fit your community.
Engage parents and caregivers in your storytimes.
Create lifelong learners in your community.
This program is part of the Ready to Read at New York State Libraries Training Program.
Handouts and Materials

Kits Available for Member Library Parent Trainings:
(Place on hold in Polaris. Search by Call Number: "Parent Program Kit")
Fun with Science
Fun with Words
Fun with Math
Fun with Rhymes
Fun with Wordless
Fun with Letters
Remember, our Storytime Boxes can also be used for Parent Trainings. Browse them in Polaris under Call Number: "Storytime Box"
Elaine's Bio:
Elaine Meyers is an independent consultant in King Ferry NY specializing in youth services in public libraries, leadership and planning. She has degrees from the University of Maryland (BS), Catholic University of America (MA) and the University of Arizona (MLS) and is a member of Beta Phi Mu, International Library Science Honor Society. Elaine's early literacy activities include:
• ABC Cayuga Steering Committee Member: ABC Cayuga fosters understanding and action around early childhood development and learning in Cayuga County. She is also serving on the Play Space Design Committee to create a community area for parents and their children ages birth to five.
• Consultant for New York State Library's "Ready to Read at New York Libraries": Worked with Dr. Virginia Walter to conduct research and create training recommendations for a New York State Library Early Literacy Plan. Worked as expert assistant in creation of successful IMLS Laura Bush Planning Grant. Served as Coordinator for "Ready to Read at New York Libraries" from January to March 2014.
• Served on the original PLA/ALSC task force that created Every Child Ready to Read @ your library, continued as professional volunteer and paid ALA consultant on this project through second edition—13 years. Provided extensive training on this program nationally and in Arizona. Have developed special expertise in planning early learning spaces and have worked nationally training in this area.
• Trainer for "Ready to Read at New York Libraries" in the Every Child Ready to Read @ your library 2nd edition.