Playaways, Playaway Views and Bookpacks @ Your Library
As part of New York State's Family Literacy Grant Program, FLLS is pleased to announce our NEW Juvenile and YA collections from Findaway! Patrons can request them sent to ANY of our 33 libraries!
Browse our collections in our catalog under Series.

Playaways
A complete audiobook available on a pocket sized device. (Remember to remove the batteries when not in use to prevent damage!)

Playaway View
Rechargeable pocket sized pre-loaded video player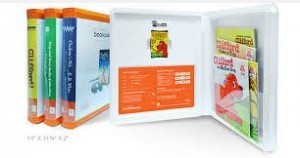 Bookpacks

Do you like to read along while you listen? Bookpacks are also perfect for struggling readers!
"New!! Media Pics," © The Darling Librarian, used under a Creative Commons Attribution-ShareAlike license.