Summer Reading Program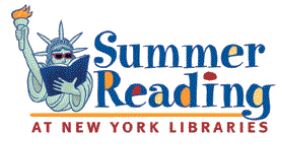 The 2014 Summer Reading Final Report was due September 13th.
Compiled results will be available soon!
System Meeting Resources
Every Hero Has a Story:

SAVE THE DATE:

March 19, 2015
Performer Resources
Planning Resources:
Make sure you check out our Programming and Storytime Resources pages for related system materials, templates and storytime ideas.
Reading Lists
Report to the State
Vendor Websites