Summer Reading Program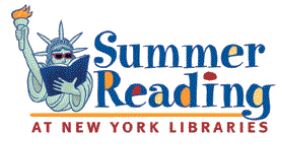 The 2014 Summer Reading Final Report was due September 13th.
Compiled results will be available soon!
Tablet Tales Resources
The iPad Storytime Lab is ready to be used by member libraries in your storytimes! Place it on hold in Polaris. You can search by title: "iPad Storytime Lab" or to browse all our storytime resources, search "Storytime Box" under the Call Number field. Remember, this is for LIBRARY USE ONLY and is NOT to be lent to patrons. Borrowing library must comply with all our policies. Contact Amanda at aschiavulli@flls.org with any questions.
System Meeting Resources
Every Hero Has a Story:

SAVE THE DATE:

March 19, 2015
Performer Resources
Planning Resources:
Make sure you check out our Programming and Storytime Resources pages for related system materials, templates and storytime ideas.
Reading Lists
Report to the State
Vendor Websites