For the Public
Welcome to our public landing page! 
Do you live in Cayuga, Cortland, Seneca, Tioga or Tompkins County in New York? You are eligible to receive a library card that can be used at any one of our 33 member libraries.
With this card, you can also browse and use our selection of eResources from the comfort of your own home or place an item on hold.  We are online all the time! Check out our Patron Services Brochure 

 (Updated October 2023) for a complete listing of our direct services.  
It is your responsibility to abide by the User Agreement for each electronic service you use. 

Libby, by OverDrive. Borrow ebooks, audiobooks, and magazines to read on your phone or tablet using the Libby app by OverDrive. You can even send and read your borrowed ebooks to your Kindle ereader (U.S. only)! It's free and easy to get started for new users and a streamlined experience for current OverDrive app users. Learn more at overdrive.com/apps/libby/. If you currently use the legacy OverDrive app and need assistance, visit https://help.overdrive.com.


TumbleBook Library is a digital collection of animated, talking picture books, read-along chapter books, and graphic novels for kids. It also includes a collection of full length, unabridged classics in audio format and a small collection of books in French, Spanish, Russian, and Chinese. Also available are puzzles, games and quizzes. TumbleBook Library can also be viewed in Spanish and French.


Use HeritageQuest to discover your family history with this easy-to-search collection of genealogical and historical sources—with coverage dating back to the 1700s. This collection consists of five core data sets: US Federal Censuses, genealogy and local history books, Revolutionary War record, Freedman's Bank Records, and the US Congressional Serial Set. See helpful documents below:


JobNow™ consists of a unique suite of resources for job seekers, including access to trained career experts who provide live, one-to-one assistance. JobNow™ services include: templates, on-demand tutorials, helpful links and tips, live interview coaching, resume lab, live career assistance, eParachute, Optimal Resume, and the Adult Learning Center. The Adult Learning Center provides foundational, career-enhancing skills to adult learners through test preparation (including the TASC and the U.S. Citizenship Test) and a comprehensive academic skills center featuring live, online tutors. JobNow™ resources are available 24/7. Live services are available from 2pm-11pm; 7 days/week. JobNow How-To Guide 

(Updated June 2022)


Mango Languages is an online language-learning system teaching actual conversation skills for a wide variety of languages, including Spanish, French, Italian, Russian, Chinese, Arabic, and Japanese. Visit the website or download their app and learn a new language wherever you are!


Search the PowerPAC Catalog to find books, DVDs, Blu-Ray, Videogames and more delivered to your home library for FREE. See helpful brochures below:
Out-of-System Interlibrary Loan is now available! Read special information and view our FAQs. Helpful instructions are included below:
Additional Reference Resources

NOVELNY is an online library of hundreds of magazines, newspapers, maps, charts, research and reference books that are available to every New Yorker, free of charge. All you need is your public library card, New York driver license, or non-driver ID. Students may also access the NOVELNY databases through their school or academic library. Check out the NOVELNY Fact Sheet

  (Updated July 2019) for more information.

New York State Historic Newspapers project provides free online access to a wide range of newspapers chosen to reflect New York's unique history.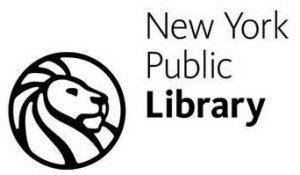 All New York State residents can get a NYPL card online!
New York Heritage is a research portal for students, educators, historians, genealogists, and anyone else who is interested in learning more about the people, places, and institutions of New York State. The collections in New York Heritage represent a broad range of historical, scholarly, and cultural materials held in libraries, museums, and archives throughout the state. Collection items include photographs, letters, diaries, directories, maps, books, and more.
Helpful Resource Guides
These Resource Guides were developed for the public to assist with accessibility, literacy, and reentering society after release from prison.
Reference
Have a question? Email: reference@flls.org . Member library staff and patrons may contact us via email for assistance with reference questions. Questions will be answered Monday-Friday 9am-4pm. See below for helpful resources. This service can provide assistance with:
answers to simple, factual questions such as: Who was . . . ? When did . . . ? What is . . . ?
answers to general research and writing questions
questions about your library and library services
access to digital services
For questions about your account, we recommend that you contact your library directly. Click here to view a member library directory.
For questions/issues with any of our digital services, you can click the "Help" button at the top or bottom of your screen during use.
For job assistance, check out the JobNow database.