For the Public
Welcome to our public landing page! 
Do you live in Cayuga, Cortland, Seneca, Tioga or Tompkins County in New York? Awesome!! You are eligible to receive a library card that can be used at any one of our 33 member libraries.
With this card, you can also browse and use our selection of eResources from the comfort of your own home or place an item on hold.  We are online all the time! Check out our Patron Services Brochure 

 (updated January 2018) for a complete listing of our direct services.  
Be sure to Follow Us on Social Media, by clicking the icons on the top of this page, for real time updates! 
It is your responsibility to abide by the User Agreement for each electronic service you use. 
This genealogy database offers materials for researching family histories and American culture.  It includes over 20,000 books, the entire U.S. Federal Census from 1790 – 1930, PERSI (PERiodical Source Index), Freedman's Bank Records, Revolutionary War Pension Records, and more.

Stream thousands of Movies, TV Shows, Comics and more with your library card. Download the app on your smartphone for instant streaming.
JobNow™ consists of a unique suite of resources for job seekers, including access to trained career experts who provide live, one-to-one assistance. JobNow™ services include: templates, on-demand tutorials, helpful links and tips, live interview coaching, resume lab, live career assistance, eParachute, Optimal Resume, and the Adult Learning Center. The Adult Learning Center provides foundational, career-enhancing skills to adult learners through test preparation (including the TASC and the U.S. Citizenship Test) and a comprehensive academic skills center featuring live, online tutors. JobNow™ resources are available 24/7. Live services are available from 2pm-11pm; 7 days/week.
Let us know what you think!
Take the survey: https://www.surveymonkey.com/r/jobnow 

Mango Languages is an easy to use online language-learning system teaching actual conversation skills for a wide variety of languages, including Spanish, French, Italian, Russian, Greek, German, Chinese, Arabic, and Japanese. Mango uses real-life situations and actual conversations to more effectively teach a new language to learn how to communicate. 


Download their new app on your smartphone and learn a new language wherever you are!
NoveList is a fiction readers' guide to finding new authors and titles. It allows readers to use a favorite author or title as a starting point to locate other authors and titles of interest. They can also enter words that describe the contents of a book they would like to read, and NoveList retrieves titles that contain these words in the book's subject headings field. In addition, users can browse over 1,200 theme-oriented book lists, 160 award lists and 1,800 fiction related web-sites.

With OverDrive, you can enjoy free eBooks, audiobooks and more with your library card. 

Don't forget to download the app on your smartphone to read and listen on the go. 

Books, DVDs, Blu-Ray, Videogames and more delivered to your home library for FREE. Search the catalog today!

TumbleBooks is an online collection of animated, talking picture books which are created from existing picture books. TumbleBooks also includes a collection of full length, unabridged classics in audio format and a small collection of books in French, Spanish, Russian, and Chinese. Also available are puzzles, games and quizzes. Create a list of Favorites for easy access or preload a number of TumbleBooks in an online player in order to be played one after another. The entire site can also be viewed in Spanish and French.




RBdigtial (Formally Zinio) offers access to many of your favorite popular magazines. These are complete, full-color, interactive magazines with no holds or limits on how many magazines you can access. You can download and view these titles on your computer or mobile device. With more than 100 magazines on a wide range of topics, you're sure to find something you like…
Additional Reference Resources:

NOVELNY is an online library of hundreds of magazines, newspapers, maps, charts, research and reference books that are available to every New Yorker, free of charge. All you need is your public library card, New York driver license, or non-driver ID. Students may also access the NOVELny databases through their school or academic library. Check out the 2017 NOVELNY Fact Sheet

 for more information.
New York State Historic Newspapers project provides free online access to a wide range of newspapers chosen to reflect New York's unique history.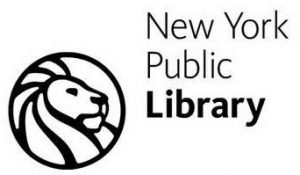 NYS residents can get a NYPL card online!
Open Data Resources
Open source licenses allow users to access, modify, and share data and code.