Programming Resources
Anime Clubs|Banned Books|Book Discussions|Calendars|Crafts|Events|Gaming|Homeschooling|Images and Copyright|Maker Spaces|StoryWalk®|Writing Clubs|Other|Seniors|
Always collect as much data as possible when conducting a library program. Use this sample sheet

(or create your own) to track the types of programs you offer and keep notes on how they fared at your library. Don't forget to include Passive Programs in your programming statistics!
Taking Photos
Taking pictures and using them for publicity? Make sure to have a current photo release form on file! Download this template to get you started: Photo Release Template

Note: You do not have to have a photo release form on file for every event. However, it is important to outline your library's position on taking and posting photos. This can easily be included in your Social Media or Programming Policy and approved by your library board. Once approved, some form of the following should be announced at every program:
"SMILE! Your attendance at programs sponsored by the PUBLIC Library may be digitally recorded through photographs or video recordings. These images may be posted on our website, in our newsletter, by local newspapers or ultimately on the World Wide Web. If you do not wish your image to be published, please notify a member of the Library staff before or immediately after the program. No individual identification will be used unless the library has a signed parental consent photo release form for those under age 16."
For more information on taking and posting photos:
General Resources
Anime Clubs
Do you have any tweens or teens drawing manga characters or requesting anime DVDs? Your library could benefit from an Anime Club. Very easy to run, Anime Clubs can include activities such as:
Screening an anime movie or episodes from an anime cartoon series on YouTube
Crafts (origami, paper lanterns, koi fish, anime shrinky dinks, etc)
Drawing sessions
Candy sushi
Manga swap (much like a book swap)
Cosplay (dress as favorite characters and take photos)
Games

Picking up items with chopsticks contest.

Based on the program's success, inviting speakers:

Sushi chefs
Japanese language speaker to teach some words.
Local manga artist to teach the basics of drawing manga.
Local martial artists to demonstrate skills.
Web Resources:
Banned Books Resources
From the Library Bill of Rights:
II. Libraries should provide materials and information presenting all points of view on current and historical issues. Materials should not be proscribed or removed because of partisan or doctrinal disapproval.
III. Libraries should challenge censorship in the fulfillment of their responsibility to provide information and enlightenment.
Celebrate our freedom to read by fighting censorship year round and by promoting Banned Books Week annually at the end of September.
Professional Collection
Banned Websites
Books at your library could become challenged at any time. Be familiar with your library's policy on challenged materials.
Sample Challenged Materials Form

Web Resources:
Book Groups
Book Group Kits
Do you have a book discussion group that meets in your library? Do you want to start a group?
The Finger Lakes Library System (FLLS) has Book Group Kits available for any patrons in the 33 libraries in our system. Each kit contains multiple copies of a title in regular print, and when available, in large print and audio format. It also contains a Book Discussion Guide that includes book summaries and reviews, author bios and possible questions to guide the discussion.
LIST OF TITLES

we currently have in kits.
To request a Book Group Kit, follow these steps:
Go to www.flls.org or your library's website and access the catalog. Select your library, if needed.
In the menu, click on Search and then Keyword.
Enter 'Book Group Kit' and click Go! This will bring up those kits that are available; request a kit as you would any other item.
Youth Book Club Resources
FLLS has many Tween Book Club Kits. All kits include 10 copies of the book, a discussion guide and activities. Some include addtional mulitimedia. Check one out today!
Online Book Groups
Start your own online book group! Use a blog, Twitter or Facebook to create your own interactive online discussion with your patrons! Check out these samples to get you started:
Calendars
Crafts
Follow us on Pinterest for more crafty ideas!

Food Crafts
Babies, Toddlers and Pre-K
Teens
Event Plans
Stuffed Animal Sleepovers
Flyer Template
Gaming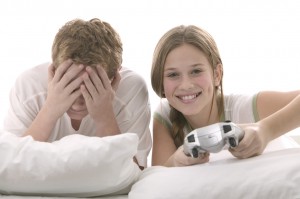 Board Games
Coding For Kids
Create your own Games
Histories
Minecraft
StreetPass
Tablets
See our Gaming Collection Development page for more gaming resources.
Homeschooling
Images and Copyright
Free Images
Maker Spaces
For all your 3D Printer questions, see our official 3D Printer Page
No 3D Printer? No Problem! Maker Spaces are about creating! Check some of these resources to get started or keep going with or without a 3D Printer.
StoryWalk®
Writing Clubs
Other
Seniors
Programming Ideas
Offices for the Aging
New York State Offices for the Aging provide a variety of resources, programs and services to enable seniors to maintain independents and self-directed lifestyles. Click below for more information about your local county office:
Online Resources